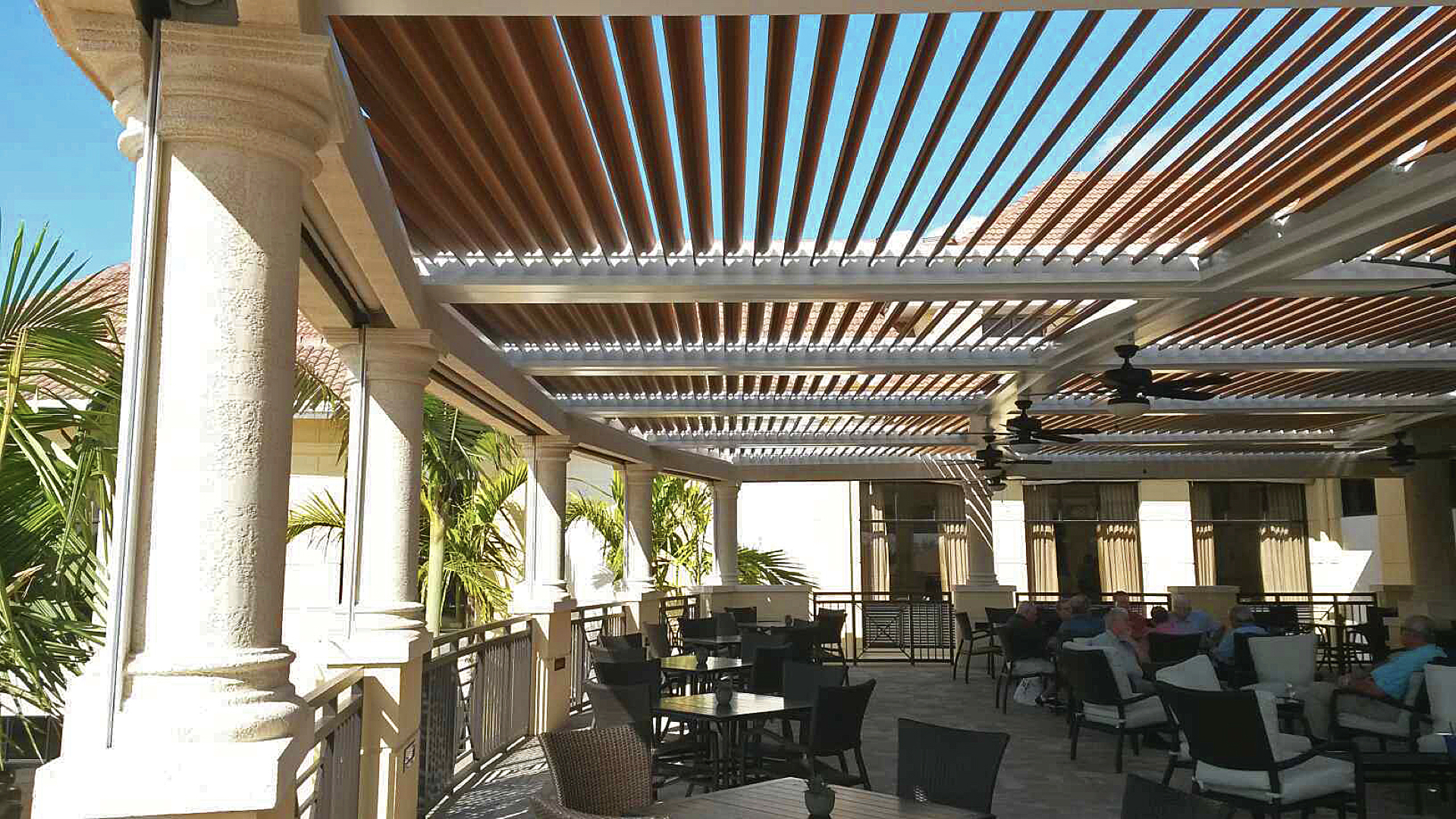 Restaurant Patio Covers
Restaurant Patio Covers are our specialty! We are the solution for turning outdoor restaurant and bar spaces into revenue producing service areas. Whether frontage sidewalk areas, beer gardens or other outdoor spaces, we can design an outdoor area that makes you more money by providing atmosphere that your customers will love! 
What if you could double your seating without "adding on" to your restaurant? What if you could increase your revenue and profit by adding space that was unique and desirable? Our designers can layout a customized system that we can have installed in under 90 days usually. 
Turn Underutilized Space Into Profit
Are you currently using cafe' style seating outdoors? Great if you said yes! But what if it rains or just as bad, what happens if it gets so hot that your customers can't use the space any longer? We offer the perfect convertible solution. A solution that can be customized to allow seating almost 12 months a year. Welcome to Struxure Outdoor Restaurant Patio Covers!
A Convertible Solution that results in significant ROI!
Our Restaurant Patio Covers can accommodate virtually any weather. Sunny weather where shade is desirable, done! Wet weather where a solid roof is desirable, done! What about sitting on the patio of your establishment during the middle of the winter in a comfortable, climate controlled space? DONE!
Cincinnati Pergola LLC is the area leader for restaurant patio covers. Our customer designed adjustable louvered roof can make your restaurant patio cover convertible. Open the system when you want air to flow and allow the sun to come through the roof! Too hot, partially close the roof to create shade without eliminating the flow of air to the seating area. Unexpected rain? Close the system and you patrons area able to continue eating and drinking as thought nothing has happened, other than you being a hero for a night not ruined by unpleasant weather!
Let's face it, space is at a premium in every restaurant in the city. Every restaurant owner is looking for new and unique ways to gain my seating and thereby, more opportunity for revenue and profit.