Cincinnati Retractable Awning Specialists!
In the Cincinnati Retractable Awning business, there is nothing better than a Struxure Outdoor Louvered Roof by Cincinnati Pergola! When considering an awning for your home or business, consider the long term picture. As is the case with every fabric, once exposed to Ultra Violet light, it begins to break down. Not so with a louvered roof solution by Cincinnati Pergola! The entire Struxure Outdoor product line is built out of long lasting components. Things like extruded aluminum frames and louvers, beautiful powder coated finishes that will last decades without fading or degrading and mechanical movements utilizing Somfy® motors and motor systems, making your covered space useable virtually year round! After all, isn't that why you want a retractable awning, to use the space during weather conditions that you currently can't because of too much sun, too much rain, or to protect the area from damage?
Cincinnati Retractable Awning's don't have to be "old" style roll up fabric that is unreliable and can't be used during ordinary wind events. With a mechanical pergola, not only do you get the flexibility of using the space more often, but with less headache! No struggling rolling the fabric back on to the roll, no concerns about the fabric ripping, fading, or staining because there's no fabric!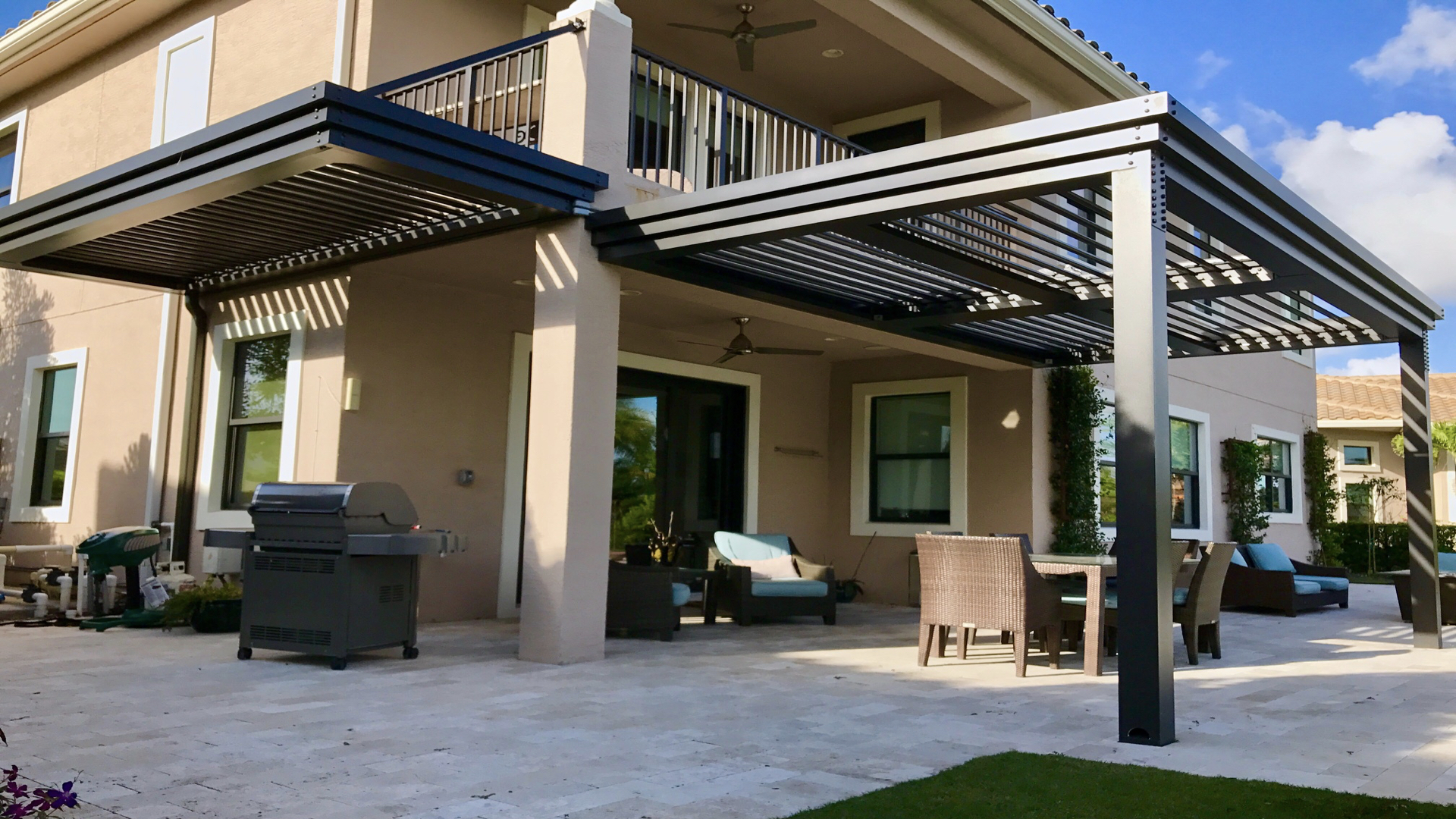 Having the same benefits plus many more, a mechanical pergola by Cincinnati Pergola LLC adds value to your property and functionally protects, shades and beautifies for decades to come!
Ask yourself a question. Outside your home, would you prefer something made out of fabric or aluminum? A product that begins degrading the minute you expose it to light or a product that will last for years and years? 
All companies are not the same in the Cincinnati Retractable Awning business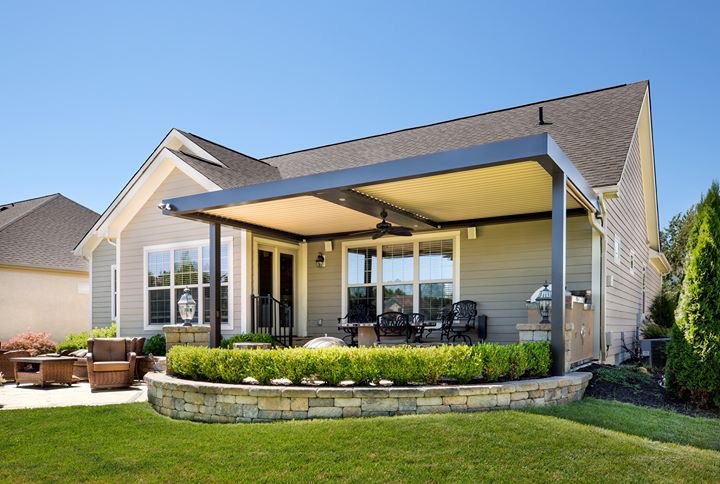 Pick a company that has a solution to the problem not another issue to deal with! Cincinnati Pergola LLC is the solution provider in the Greater Cincinnati area for retractable awnings and retractable roofs. Colors and styles to fit just about every situation with beauty and durability that area un-matched. Creating a space that achieves what you want it too, is what we do best. Asking the question and listening to what you really want is our specialty. Call us today to get a free consultation and estimate for the best solution in the Cincinnati Retractable Awning business! 513-519-1800
Click here for a free Struxure Outdoor Brochure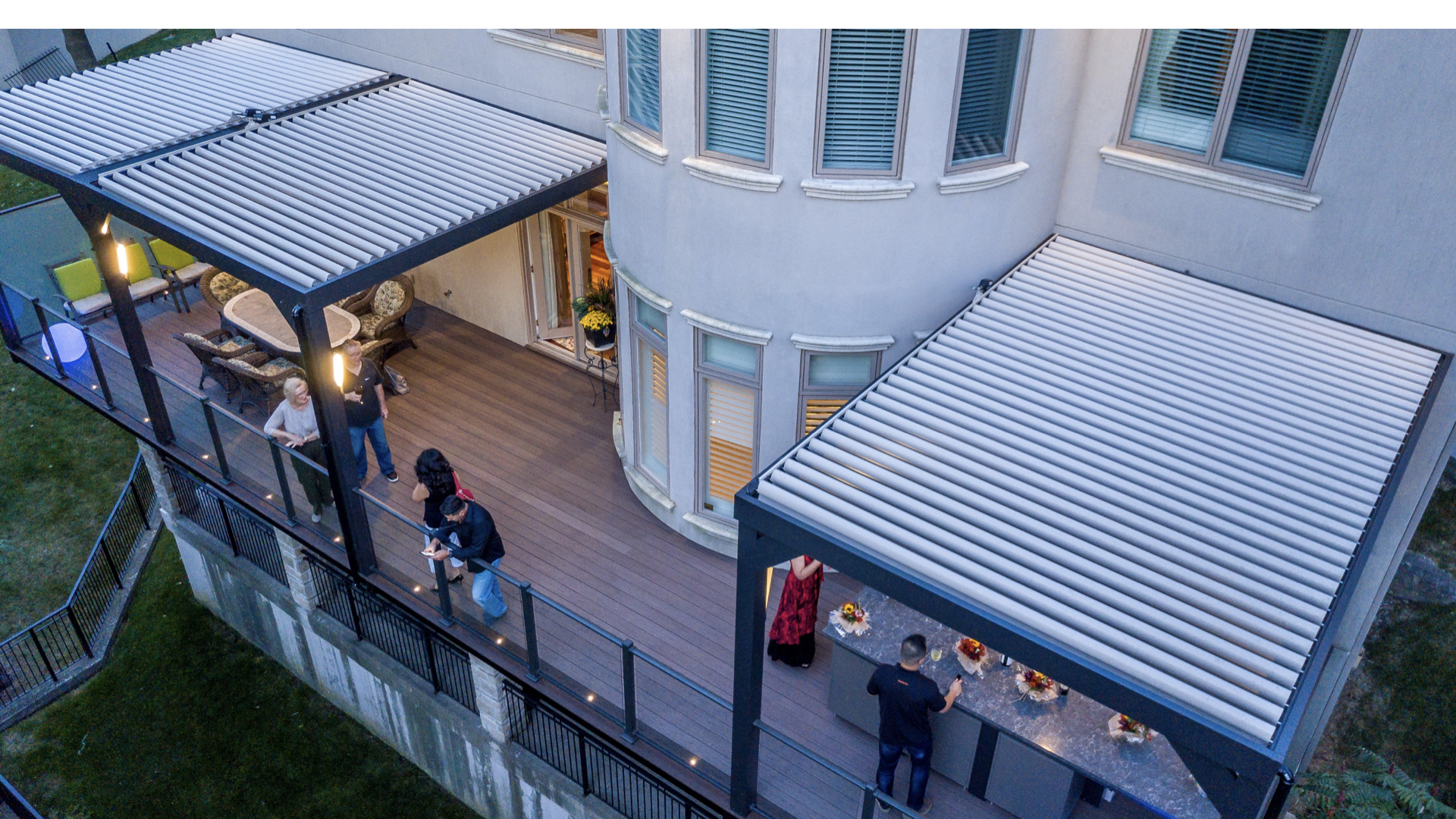 Making outdoors space useable is what we do best, call us today! 513-519-1800