Cincinnati Patio Awning Company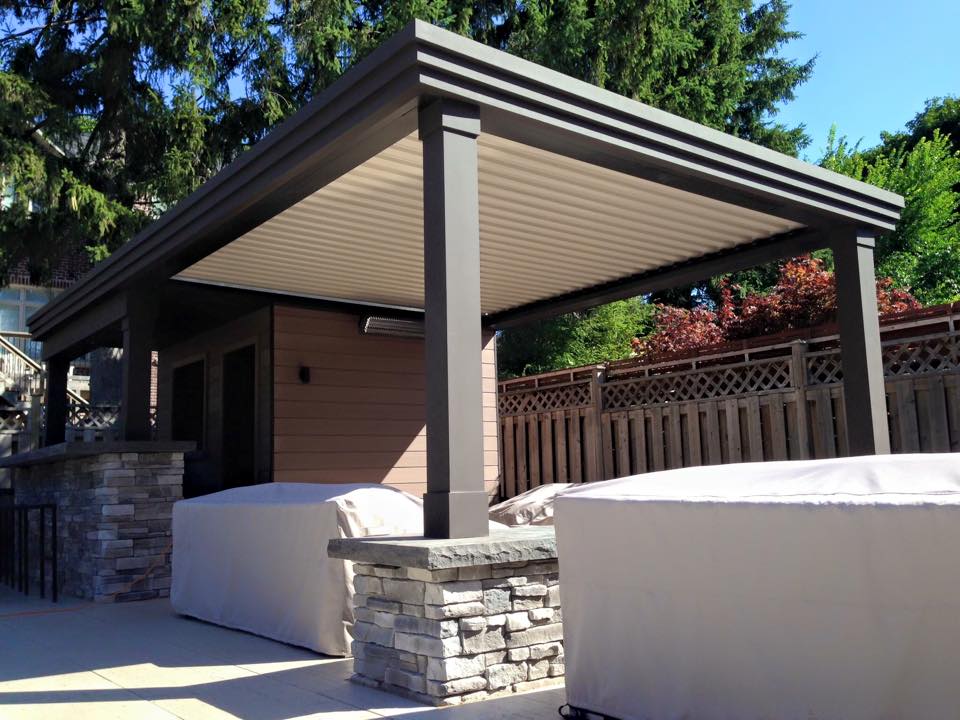 Cincinnati Patio Awnings can be different than fabric or non convertible covers. What if you could create an outdoor space that was waterproof, yet light and air flow when the weather was nice? What if you could have a space that was durable and beautiful, that required virtually no maintenance? That's where we can help. 
Instead of a retractable piece of fabric that will slowly degrade over time, we provide a long lasting solution to Cincinnati Patio Awning installations. At Cincinnati Pergola, we offer the Struxure Outdoor brand of louvered roofs, better known as mechanical pergolas. For years, homeowners and commercial customers alike, have sought a long lasting, beautiful yet convertible covering for outdoor spaces. Think of it, you're sitting on your patio and the sun is beating down making you uncomfortable. possibly even making the space unusable at times. Now consider a Struxure Outdoor  louvered roof by Cincinnati Pergola! Without having to move from your chair, you simply pick up the remote control or even your smart phone, and with the touch of a button, you adjust the louvers to create instant shade, and suddenly your know you've made a great decision to have your pergola installed.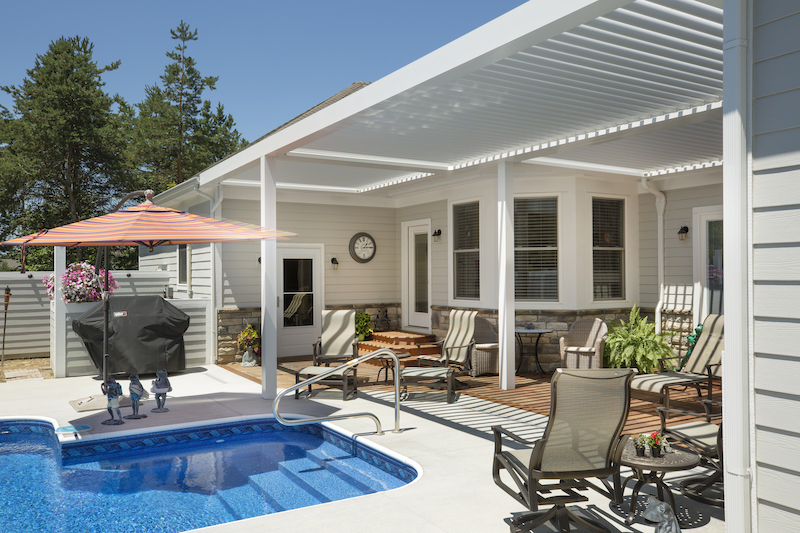 Sun when you want it, shade when you need it, Cincinnati Patio Awning!
Click here for a free Struxure Outdoor Brochure